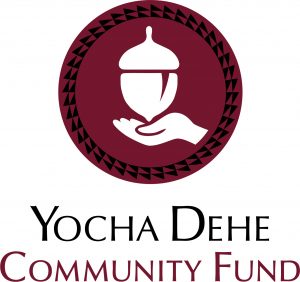 Committed to building strong communities.
The Yocha Dehe Wintun Nation is committed to building strong communities and helping those in need. In 2000, the Tribe established the Community Fund to advance this mission. To date, the Community Fund has established partnerships with more than 400 different organizations throughout Yolo County, the state and nation, and granted nearly $40 million in philanthropic aid to support programs and initiatives dedicated to assisting people in need.
The Tribe's Community Fund Board Members are actively involved in the grant process, participating in site visits and reviewing the progress and outcomes of funded programs. Some of the funded programs are the Yolo Crisis Nursery, Yolo County Children's Alliance and the National Child Welfare Association.
The Community Fund prioritizes applications that help people help themselves in critical areas: education, Native arts and culture, environmental protection, Native rights and tribal sovereignty, and health and wellness. The Tribe generally considers requests from nonprofit organizations, public entities and applicants that have at least three years of operating history. An organization may apply only once a year, regardless of what action is taken.
Apply for a Grant
• Register to receive a secure login
• Submit a letter of inquiry
• Complete a full application (following approval)
For new applicants, the first step is to register at Yocha Dehe's grant application portal.
For returning applicants, please visit Yocha Dehe's grant application portal and log in using your current username and password to access the grantee portal.
E: giving@yochadehe.gov
T: 530.796.3400